Welcome to our Virtual Spring Gala and Auction activities!
Click here to go to the online auction.
We are in the last quarter of the 2020-2021 school year. We have been able to offer both in-person and synchronous learning and have managed all of the challenges along the way. This Virtual Spring Gala is one more example of how Charlottesville Catholic School gets things done, even during a pandemic year.
On Saturday, May 8th at 7:00pm, we want to join together as a community to celebrate our school. Our students, faculty and staff, families, and friends within the community will show you our school day and what it takes to be CCS. We will talk about what we have learned, what we miss, and identify how, with God?s blessings, we have found solutions to living and learning and are ready for the future. Having our community be together as part of this one-time virtual gala will be encouraging and exciting to all.
The Fitzroy, a sponsor of this year's auction, is offering a meal for two for pickup. Please click here to order your meal.
There is much for us to prepare as we build up to this event.
May 4th –  Online Auction Begins Click here to go to the online auction.
May 6th –  Fitzroy meal registration closes at 3:00pm
May 8th –  Virtual Gala Day! This page will have the stream embedded on May 8th.
3:00-5:00pm Pick up dinner at the Fitzroy
7:00pm Gala time!
8:00pm 50/50 Drawing winner will be announced.
May 12th –  Auction Ends!
Note the Spring Auction begins on May 4 and runs through May 12. There are many new auction items, including vacations. If you would like to contribute to the Teachers' Wish List, you can do so through the auction site.
Thank you for being with us through this unique event. We are CCS!
---
Purchase a 50/50 Raffle ticket
Enter for a chance to win a cash prize of 1/2 the pot of total raffle sales.
---
Thank you to our sponsors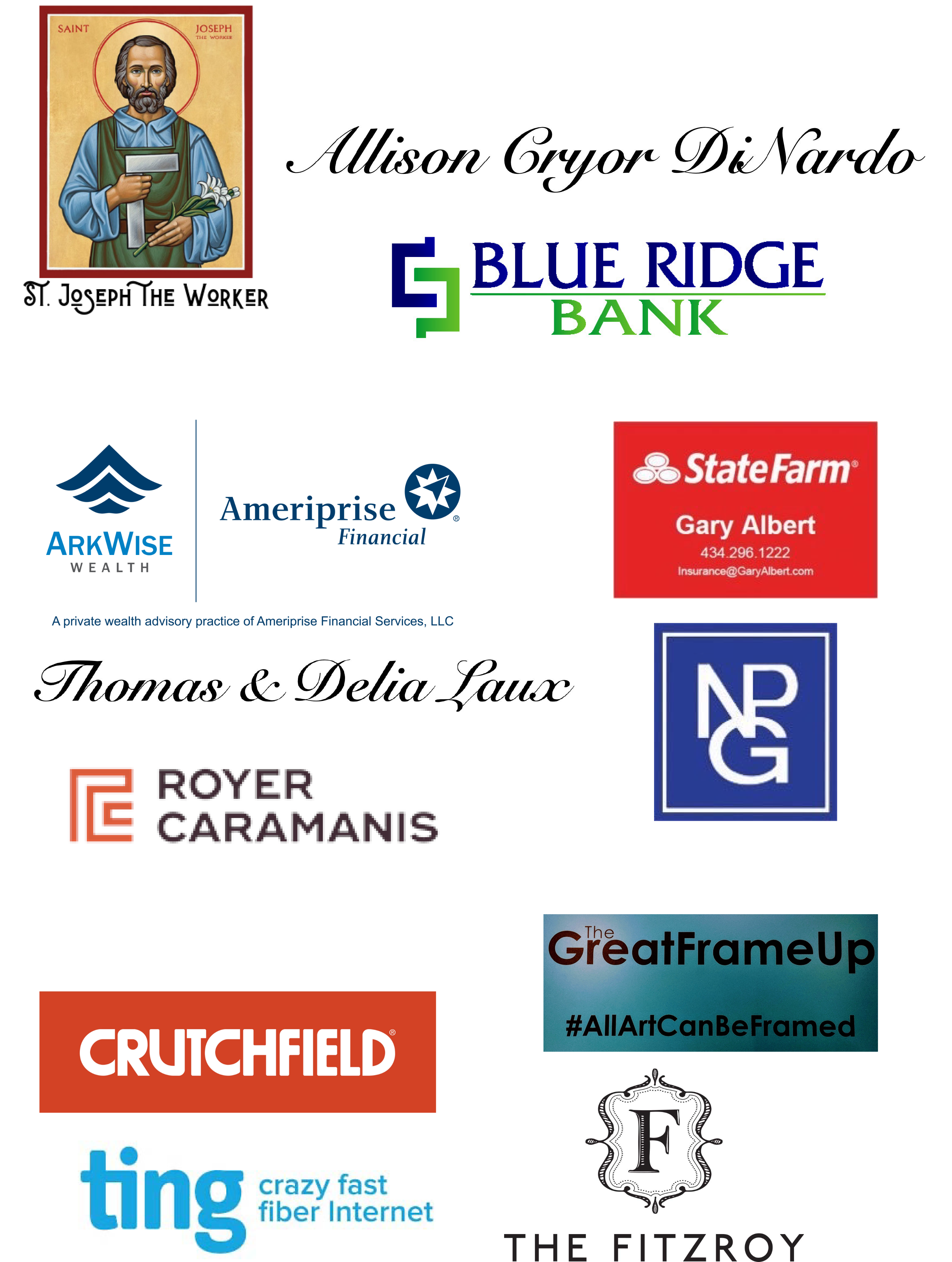 Would you like to see your name and logo here? We would love to have you as as sponsor!
Please contact Colleen Smith at:
c.smith@cvillecatholic.org or 434-964-0400