Upper Elementary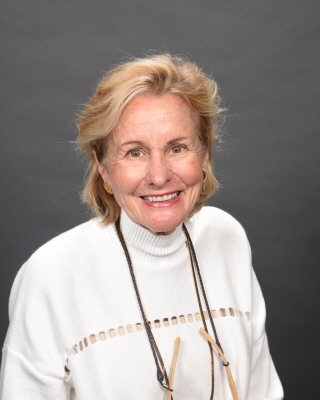 Toni Winans
Third Grade
First Year at CCS: 2015
Degrees: Masters in Curriculum and Instruction, UVA; B.Ed, University of Miami; Behavioral Sciences, American College of Switzerland
WHY DID YOU CHOOSE TO WORK AT CHARLOTTESVILLE CATHOLIC SCHOOL?
I chose to work at Charlottesville Catholic because of the small classroom size, the location to home and family, and because of the community. It is a very close knit family of learners.
HOW DO YOU GET THE RESULTS YOU WANT EACH STUDENT TO ACHIEVE?
I try very hard to individualize my instruction and meet children where they are. By doing this, I help students build their confidence and curiosity which hopefully promotes lifelong learning.
WHAT EXPERIENCES OR PEOPLE HAD THE MOST INFLUENCE ON YOU?
I would have to say that my amazing education had the most influence on me. I had the opportunity to study in Switzerland and traveled extensively throughout Europe, Africa, and the Middle East.
WHAT ARE SOME OF YOUR INTERESTS, HOBBIES, OR PASSIONS?
My son-in-law drives a four-in-hand carriage and a great weekend in the fall is riding out in the country with him. I enjoy horses and all horse sports. I love to garden, play tennis, and run. I am passionate about good health and exercise.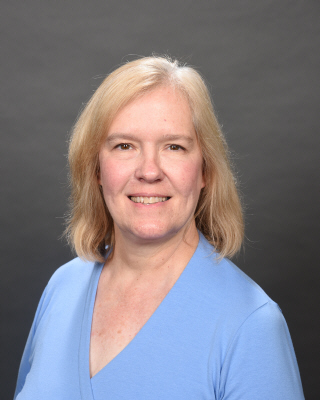 Deb Samley
Fifth Grade
First Year at CCS: 2016
Degrees: Bachelor of Arts in Communication/Journalism from Shippensburg University; Juris Doctor from The Dickinson School of Law; Teaching License from University of Maryland, Baltimore County
WHAT ARE YOUR FAVORITE MOMENTS WITH A STUDENT OR AT SCHOOL?
I love when a student is passionate about something– a book, a subject, an idea, a sport–and loves talking about it with others. At times this takes place in the classroom within the context of a lesson, but at other times, this takes place before school, during lunch, or even during recess. I love that at CCS we get to know our students well and learn what they are passionate about, and we get to see the joy they experience when talking about their passion.
WHY DID YOU CHOOSE TO WORK AT CHARLOTTESVILLE CATHOLIC SCHOOL?
I chose to work at CCS because of the sense of community. The students, families, faculty, staff, and clergy are very supportive of one another and share in both the joys and the tragedies of our lives. The faith-filled environment at CCS strengthens the community here.
WHAT MOTIVATED YOU TO BECOME A TEACHER?
I have always wanted to be a teacher, but originally pursued a career as a lawyer. After about a decade of practicing law, I decided to pursue my dream and obtain a teaching license. It was one of the best decisions I've ever made! It was so rewarding to see students learn, grow, and fulfill their dreams.
WHAT EXPERIENCES OR PEOPLE HAD THE MOST INFLUENCE ON YOU?
The experience of being a mother has had the most profound impact on my life. I learned patience, selflessness, and– most importantly– love from raising my three daughters. Being a parent is the most difficult and most rewarding job, but it is also the role I have loved most in my life.
HOW DO YOU INSPIRE STUDENTS TO LOVE LEARNING?
I think the best way to inspire students to love learning is to model that. If I demonstrate a love of learning new things, that will help students see that learning is a life-long pursuit. I try to model that by sharing with students new books I'm reading, or new topics I'm researching, and by discussing those activities with joy and passion.