Upper Elementary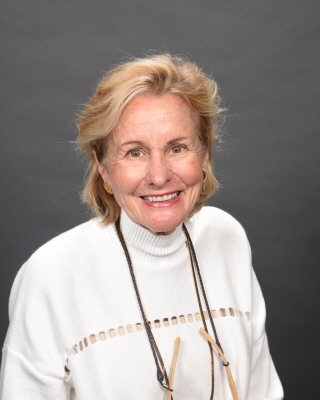 Toni Winans
Third Grade
First Year at CCS: 2015
Degrees: Masters in Curriculum and Instruction, UVA; B.Ed, University of Miami; Behavioral Sciences, American College of Switzerland
WHY DID YOU CHOOSE TO WORK AT CHARLOTTESVILLE CATHOLIC SCHOOL?
I chose to work at Charlottesville Catholic because of the small classroom size, the location to home and family, and because of the community. It is a very close knit family of learners.
HOW DO YOU GET THE RESULTS YOU WANT EACH STUDENT TO ACHIEVE?
I try very hard to individualize my instruction and meet children where they are. By doing this, I help students build their confidence and curiosity which hopefully promotes lifelong learning.
WHAT EXPERIENCES OR PEOPLE HAD THE MOST INFLUENCE ON YOU?
I would have to say that my amazing education had the most influence on me. I had the opportunity to study in Switzerland and traveled extensively throughout Europe, Africa, and the Middle East.
WHAT ARE SOME OF YOUR INTERESTS, HOBBIES, OR PASSIONS?
My son-in-law drives a four-in-hand carriage and a great weekend in the fall is riding out in the country with him. I enjoy horses and all horse sports. I love to garden, play tennis, and run. I am passionate about good health and exercise.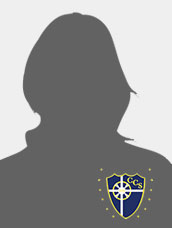 Abbey Bauer
Fourth Grade
First Year at CCS: 2019
Degrees: BS in Elementary Education -Bloomsburg University, MS in Reading Education K-12- Towson University
What motivated you to become a teacher?
I remember even as a little girl wanting to be a teacher. I would pretend to teach my dolls after school and thought grading papers was so much fun! As a "real teacher", I am motivated to make a difference a students life in hopes they discover a passion for learning.
How do you get the results you want each student to achieve?
Recognizing that each child is an individual and learns in their own unique way and loving them through the process.
Who are your mentors?
I have been blessed to have been taught by some great teachers in my life. In particular, my fourth grade teacher made a huge impact on me. I was lucky enough to have her again for sixth grade.
What is the most important life lesson you want a child to learn in your classroom?
To always be kind to everyone. To look for the lonely and make them feel included. To accept all people for who they are.
How do you inspire students to enjoy/love learning?
Hopefully by my own enthusiasm, but also through finding their interests and encouraging them to learn more about their own passions.
What do you want your students to gain from having known you?
I want them to feel loved, accepted, and successful. Know that they are worthy!
What experiences or people had the most influence on you?
Being a parent will make me a better teacher. My children have taught me to be patient, to love unconditionally, and to think before I say or do anything.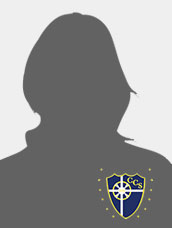 Andrea Taleghani
Fourth Grade
First Year at CCS: 2019
Degrees: B.A in Human Development from Virginia Tech; Masters in Curriculum and Instruction Pre-K- 6 from Virginia Tech
What motivated you to become a teacher?
I was a teacher by birth. Growing up as the oldest of four children I was eager to "teach" and help my brothers through their homework in our elementary years. We frequently played school and I was the teacher. In addition, knowledge is power. No one can take that away from you. I have always been inspired by the idea of shaping young minds and fostering a love of learning in my own classroom.
What are some of your interests, hobbies, or passions?
One of my biggest passions is music. Both producing and listening to all different types. I sing and have played the piano since I was 5 years old. I also enjoy going to the beach, swimming, reading, exercising, and traveling. I especially enjoy playing with my little Yorkie/Mini Schnauzer Puppy and taking him on walks.
Why did you choose to work at Charlottesville Catholic School?
I chose to work at Charlottesville Catholic School because I attended school in the diocese of Richmond K-12 and attribute my own love of learning to the teachers I had growing u,p and the strong sense of school community. It is incredibly fulfilling to be able to pray throughout the day and incorporate our faith in everything we do at school. I truly believe attending and working in a Catholic School is a calling and blessing from God- from high academic standards to a value centered education of self-discipline and commitment- it is a place for the students to better understand their special place in the family, the Church and society.
How do you inspire students to enjoy/love learning?
I ensure that I establish close-knit relationships with each of my students so that I know them as people and learners alike. I think it is important to incorporate personal interests and experiences in our learning endeavors, and am dedicated to giving students the support they need in order to achieve academic growth. I aim to make learning accessible and fun as much as I can. I work to create meaningful activities, and valuable lessons that require each student to take an active role in the learning process and actively engage with the information they are learning. Learning is not only doing the things that are required along the way, but also thinking about the things we are doing through meta cognition.
What do you want your students to gain from having known you?
I want my students to know that I am always in their corner. I hope that they will take with them confidence in navigating their futures, a heightened sense of self, and belief in their capabilities to achieve whatever they put their minds to.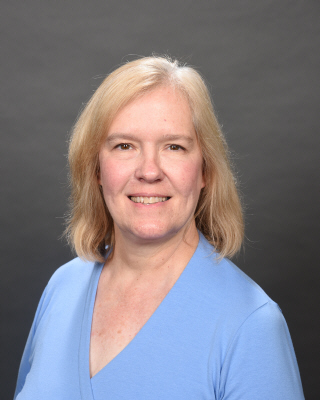 Deb Samley
Fifth Grade
First Year at CCS: 2016
Degrees: Bachelor of Arts in Communication/Journalism from Shippensburg University; Juris Doctor from The Dickinson School of Law; Teaching License from University of Maryland, Baltimore County
WHAT ARE YOUR FAVORITE MOMENTS WITH A STUDENT OR AT SCHOOL?
I love when a student is passionate about something– a book, a subject, an idea, a sport–and loves talking about it with others. At times this takes place in the classroom within the context of a lesson, but at other times, this takes place before school, during lunch, or even during recess. I love that at CCS we get to know our students well and learn what they are passionate about, and we get to see the joy they experience when talking about their passion.
WHY DID YOU CHOOSE TO WORK AT CHARLOTTESVILLE CATHOLIC SCHOOL?
I chose to work at CCS because of the sense of community. The students, families, faculty, staff, and clergy are very supportive of one another and share in both the joys and the tragedies of our lives. The faith-filled environment at CCS strengthens the community here.
WHAT MOTIVATED YOU TO BECOME A TEACHER?
I have always wanted to be a teacher, but originally pursued a career as a lawyer. After about a decade of practicing law, I decided to pursue my dream and obtain a teaching license. It was one of the best decisions I've ever made! It was so rewarding to see students learn, grow, and fulfill their dreams.
WHAT EXPERIENCES OR PEOPLE HAD THE MOST INFLUENCE ON YOU?
The experience of being a mother has had the most profound impact on my life. I learned patience, selflessness, and– most importantly– love from raising my three daughters. Being a parent is the most difficult and most rewarding job, but it is also the role I have loved most in my life.
HOW DO YOU INSPIRE STUDENTS TO LOVE LEARNING?
I think the best way to inspire students to love learning is to model that. If I demonstrate a love of learning new things, that will help students see that learning is a life-long pursuit. I try to model that by sharing with students new books I'm reading, or new topics I'm researching, and by discussing those activities with joy and passion.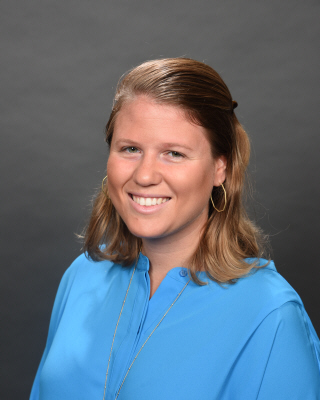 Becky Pilipowskyj
Second Grade
First Year at CCS: 2017
Degrees: BA Elementary Education. MA Special Education, Learning Disabilities American University
WHY DID YOU CHOOSE TO WORK AT CHARLOTTESVILLE CATHOLIC SCHOOL?
My husband graduated from Charlottesville Catholic School and always had fond memories of being a student here. When the opportunity arose for an elementary position, I knew I needed to apply! From the moment I met Mrs. Fallica and Mr. Tillson, I knew that CCS was a special place where both students and teachers could grow to their fullest potential. It is truly a blessing to be here!
WHAT IS THE MOST IMPORTANT LIFE LESSON YOU WANT A CHILD TO LEARN IN YOUR CLASSROOM?
I want all of my students to know that they have a something special to offer. It may be that they are a fantastic writer, or mathematician, or artist, or that their compassion for others makes them the most special friend. Whatever their gift, I want them to know that WE, their peers and myself, will help them find it and grow.
HOW DO YOU KEEP CURRENT WITH THE SUBJECT AREAS YOU COVER?
Read, read, and read some more! I also continue to ask questions and seek out the "experts" in the building and from my prior experiences who are leaders in their subject areas. I feel blessed to have the human resources and their wealth of knowledge to draw from.
IF YOU WERE STRANDED ON A DESERTED ISLAND WITH JUST ONE THING, WHAT WOULD IT BE?
A book! I get my best reading done on vacation!