Multi-Grade Specialists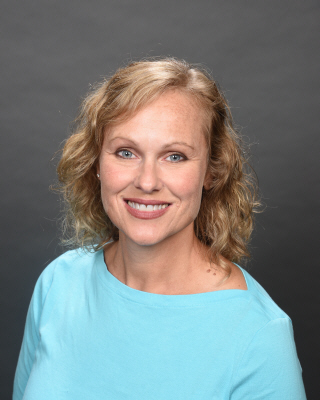 Michelle Banaszak
Media Specialist
First Year at CCS: 2011
Degrees: B.A. & M.A. from Northern Michigan University & Teacher Certification from the University of Michigan
WHY DID YOU CHOOSE TO TEACH AT CHARLOTTESVILLE CATHOLIC SCHOOL?
God has called me to share my passion for learning and to use my talents to serve others. I love that I can share my faith with my students and fellow teachers in a caring Christian environment, living out my faith daily.
WHAT DO YOU WANT YOUR STUDENTS TO GAIN FROM HAVING KNOWN YOU?
My desire is that all of my students leave our class time together knowing that God has a plan for all of us and that we are called to show God's love to others with our words & actions.
HOW DO YOU KEEP CURRENT WITH THE SUBJECT AREAS YOU COVER?
I am a voracious and speedy reader, tackling dozens of books over the summer and even more throughout the school year! Many weekends you can find me in the bookstores, searching the shelves for recent publications. I also take continuing education courses to keep my teacher certificaiton current and attend library conferences each year.
WHAT ARE YOUR FAVORITE MOMENTS WITH A STUDENT?
I love when a reluctant reader starts to really thrive with their reading. When a child gets hooked in a book or a series, it's so exciting! I especially love "Book Talking" and recommending books for my students. When they come back and tell me how much they have loved it, it makes me glow!
IF YOU WERE STRANDED ON A DESERTED ISLAND WITH JUST ONE THING, WHAT WOULD IT BE?
I would have to have my iPad, with an unlimited dollar amount in my iTunes account to buy more iBooks!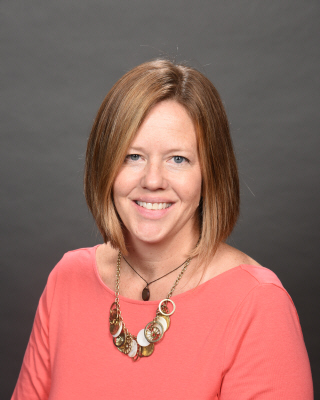 Heather Bryan
Assistant Learning Specialist
First Year at CCS: 2015
Degrees: B.S in Psychology & Minor in Biology; Graduate work in Special Education & completing Masters of Arts in Theology
WHAT MOTIVATED YOU TO BECOME A TEACHER?
Teaching found me! A placement in a school for children with physical and intellectual disabilities surprised me, and I found a passion for helping children to feel safe, worthy, and be who God wants them to be.
WHY DID YOU CHOOSE TO WORK AT CHARLOTTESVILLE CATHOLIC SCHOOL?
Working at CCS is a dream come true! To work in an educational setting, with like-minded people, and helping young people grow is a joy! Add to that a Catholic environment where we can call upon God for everything to support one another can't be beat!
HOW DO YOU KEEP CURRENT WITH THE SUBJECT AREAS YOU COVER?
In addition to reading educational books constantly, I take classes. Also, since I have the privilege of working throughout the school with all subjects and with all ages, I find my current involvement with the Lay Ecclesial Ministry Institute (LEMI) through the Richmond Diocese very valuable. In addition to completing a M.A. in Theology, we must pursue human spiritual and pastoral formation through retreats, workshops, and spiritual mentorship. I apply my training to every child I see in order to show love, support, and teach them according to their individual God-given strengths.
WHAT EXPERIENCES OR PEOPLE HAD THE MOST INFLUENCE ON YOU?
I have worked with many wonderful people who have taught me much. One special educator taught me that we are the hands and feet of Jesus. The application of that is awesome!
HOW DO YOU APPLY THE LATEST LEARNING RESEARCH IN YOUR CLASSROOM?
I have worked in Special Education in public school for over 6 years, and later found myself home educating my 4 kids. In that time, I became extremely interested in how children learn. I have attended workshops on learning styles, disabilities, and techniques during that time and have tutored kids, led programs for all ages, and I feel that one of my strengths is knowing how to help each child. They teach me what they need!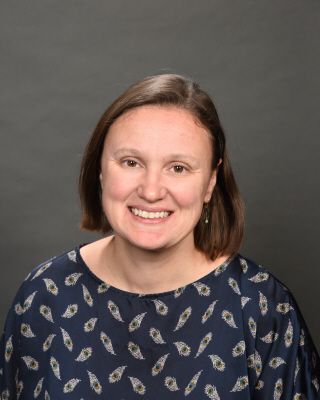 Vanessa Devlin
Art
First Year at CCS: 2017
Degrees: B.F.A. in Art Education from V.C.U.
WHAT ARE SOME OF YOUR INTERESTS, HOBBIES, OR PASSIONS?
I love home renovation and gardening! My husband and I recently renovated a ninety year old home in the city and took it down to the studs. Oh mercy, the dust!!
WHAT ARE YOUR FAVORITE MOMENTS WITH A STUDENT OR AT THE SCHOOL?
Some of my favorite moments with students have been at the end of year Art shows. Seeing students find their work on the wall and proudly showing their parents brings me such joy!
WHO ARE YOUR MENTORS?
My primary mentors are my parents. My father was a teacher in the Albemarle county school system for over 30 years. Although now retired, he still applies the principles that guided his teaching to his daily life. He constantly challenges me to listen, have patience, stand up for justice, and make room for grace. My mother has been an example of steady faith and service. Her love for God and faith in His plan has shaped my identity as a daughter, mother and teacher.
WHAT DO YOU WANT YOUR STUDENTS TO GAIN FROM HAVING KNOWN YOU?
The knowledge that they are loved. That their voices should be heard. That they are all co-creators of this world around us, building up their communities with their talents and gifts.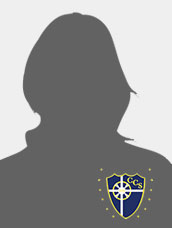 Sarah Howard
Music
First Year at CCS: 2019
Degrees: Bachelor's of Music in Music Education – Viola
What motivated you to become a teacher?
Many of my role models growing up were teachers, and the music classroom was where I had the most fun. I wanted to be that role model and to create that fun learning environment for others.
What are some of your interests, hobbies, or passions?
Obviously, I am a musician. I focused on playing viola in college, but I took up any opportunity to make music…even if I had never played that instrument before. I also enjoy praying morning and evening prayer, and reading any Catholic books I can find. Learning about my faith and trying to live it out well are two of my biggest passions.
What are your favorite moments with a student or at the school?
My favorite moments will always be when I see that students are enjoying and learning in the music room. This brings an even wider smile to my face every day.
Why did you choose to work at Charlottesville Catholic School?
God put the desire in my heart to work in a place that allowed me to combine my profession with my faith, and Charlottesville Catholic School was the blessing that I was praying for throughout my music education studies.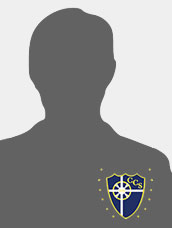 Andrew Pitts
Physical Education, Athletic Director
First Year at CCS: 2018
Degrees: BSED in Health and Physical Education
WHAT MOTIVATED YOU TO BECOME A TEACHER?
I wanted to make a difference and instill a love of physical activity in all students.
WHAT ARE SOME OF YOUR INTERESTS, HOBBIES, OR PASSIONS?
I enjoy running marathons, and I am currently training for the Richmond Marathon in November. Also I enjoy taking my dog, Oliver, hiking on the many wonderful trails in the area. Another passion of mine is live music and you can find me at many local shows in town.
WHO ARE YOUR MENTORS?
One of my professors at George Mason University inspired me to become a teacher and has instilled a life long love of learning and I hope to instill the same in my students.
IF YOU WERE STRANDED ON A DESERTED ISLAND WITH JUST ONE THING, WHAT WOULD IT BE?
I would want a record player with an endless supply of albums. I understand that is two things but I feel that they go hand in hand.